See Jung Yoon's World Premiere: Every Bone has a Memory
July 6 & 7 2018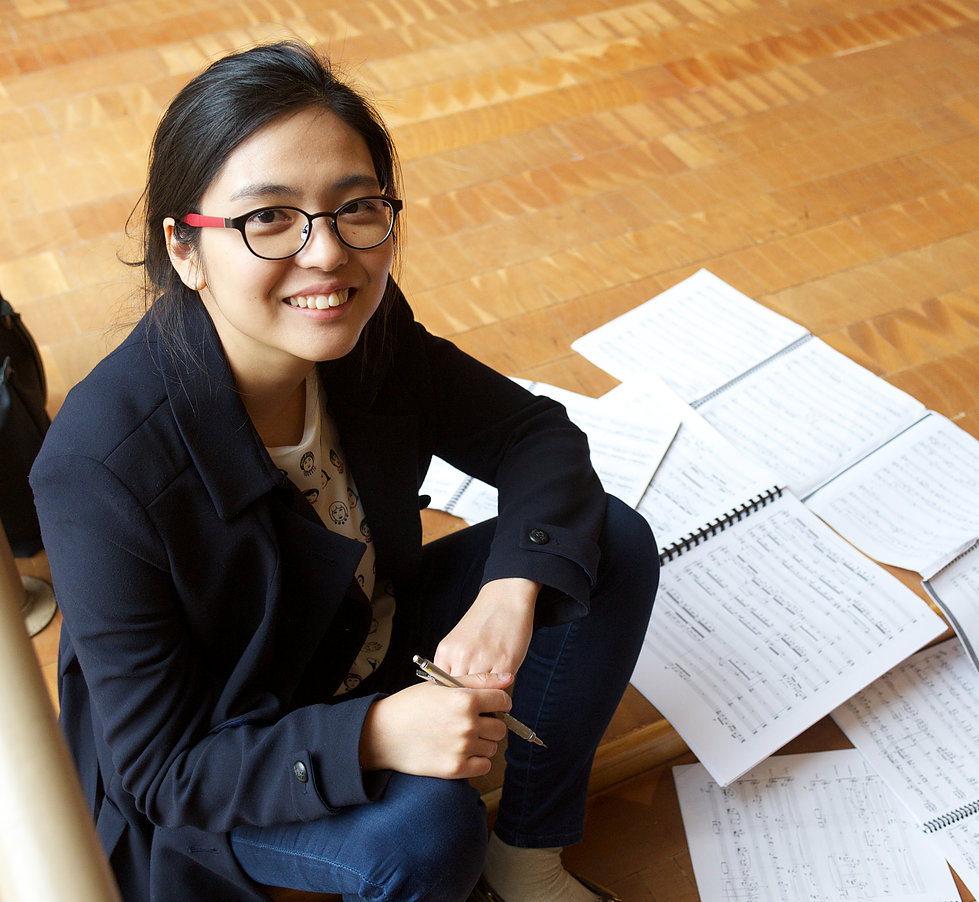 July 6 & 7 2018
World Premiere for PNME
Jung Yoon Wie is one of three composers sponsored by the American Composers Forum CONNECT program! PNME will unveil a world premiere of hers entitled Every Bone has a Memory on July 6 & 7 2018!
Born in Seoul, South Korea, Jung Yoon Wie's works have been performed by leading ensembles in notable venues. In 2016, her orchestral work, Water Prism, was premiered by the New Jersey Symphony, one of the four works selected for the Edward T. Cone Composition Institute. Her chamber work, Whimsical Sketches, for two clarinets, two percussion, and piano, received the Second Prize at the 2016 Robert Avalon International Competition and was premiered at the Museum of Fine Arts, Houston. In 2015, her work for string ensemble and percussion, Telephone, was premiered by Avanti!
String Ensemble and Magnus Lindberg in Helsinki, Finland.

An avid performer, Wie enjoys concertizing as a pianist. In 2014, she premiered her piano concerto, Jindo Arirang Concerto, as an invited soloist with the Wooster Symphony Orchestra. This work would later win the First Prize at the 2014 Ohio Federation of Music Clubs Collegiate Composers Competition and a finalist in the 2014 ASCAP Foundation Morton Gould Young Composer Awards. In 2016, Wie performed the concerto again with the Wooster Symphony for the 100th-year celebration of the orchestra at Symphony Space, New York City.

This summer, she will be participating as a fellow in June in Buffalo, where her new work, Draw the Sound, for bassoon and piano will be performed. Wie is pursuing the Doctor of Musical Arts at the University of Michigan under the guidance of Bright Sheng.